Three people killed as Hurricane Irma batters Florida


Three people in Florida, including a sheriff's deputy, have been killed in car crashes as Hurricane Irma closed in with high winds and lashing rain, officials said today.
Deputy Julie Bridges, 42, died in a head-on collision in Hardee County, Sheriff Arnold Lanier said.
"She had been working in a shelter all night, and ran home to get some supplies," when the crash occurred, he said.
The other driver, a corrections officer, was also killed, Mr Lanier said.
The third fatality was a man who died yesterday near Key West when his truck crashed into a tree, the Monroe County Sheriff's Office said in a statement.
The truck was carrying a generator, ABC News reported.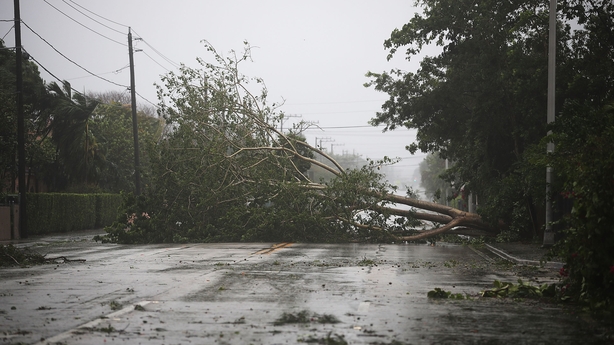 This is Brickell in downtown Miami. Totally underwater. #HurrcaneIrma @wsvn w pic.twitter.com/Fc0GsBP1T5

â€" Brian Entin (@BrianEntin) September 10, 2017
The hurricane knocked out electricity to more than one million Florida homes and businesses and threatened the state's Gulf Coast with potentially catastrophic flooding.
The storm, one of the most powerful ever recorded in the Atlantic, was on a course for the state's western coast, which was expecting storm surges - water driven ashore by the winds - of up to 4.6m (15 feet), according to the US National Hurricane Center.
"I am very concerned about the west coast," Florida Governor Rick Scott told Fox News Sunday. The coastline is home to cities like Tampa and St Petersburg.
Irma, which prompted one of the largest evacuations in US history, is expected to cause billions of dollars in damage to the third-most-populous US state, a major tour ism hub, with an economy comprising about 5% of US gross domestic product.
Irma was a Category 4 hurricane raging in the lower Florida Keys as of 2pm Irish time, on a path that will take it up Florida's Gulf of Mexico coast, the NHC reported.
Forecasters also warned tornadoes could form in large portions of the state.
Irma, which killed at least 22 people as it tore through Caribbean islands toward Florida, has already claimed at least one life in the state.
Emergency responders in the Florida Keys said they pulled a man's body from his truck, which had crashed into a tree in high winds.
The NHC has put out a hurricane watch and warning for almost all of the state into Georgia and South Carolina - an area where about 20 million people live.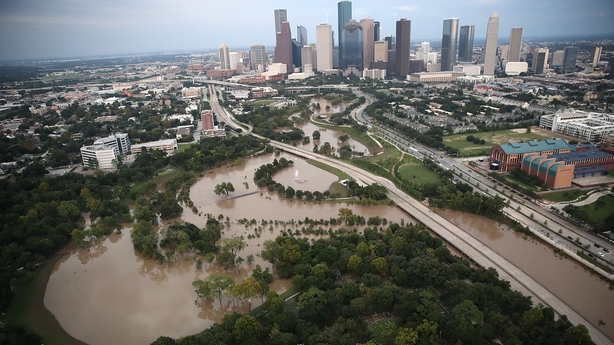 Irma comes just days after Hurricane Harvey dumped record-setting rain in Texas, causing one of the costliest natural disast ers in US history.
Tracking models showed Irma would make landfall on the western side of the Florida peninsula and head up the west coast, bringing 190kph wind gusts to the state that is a major tourism hub, with an economy that comprises about 5% of US gross domestic product.
More than 2,000 flights in and out of Florida were cancelled yesterday, according to tracking service FlightAware.com, and ground transport was scrambled by millions fleeing for safety.
Amid urgent warnings from state officials to evacuate before it was too late, downtown Miami was all but abandoned.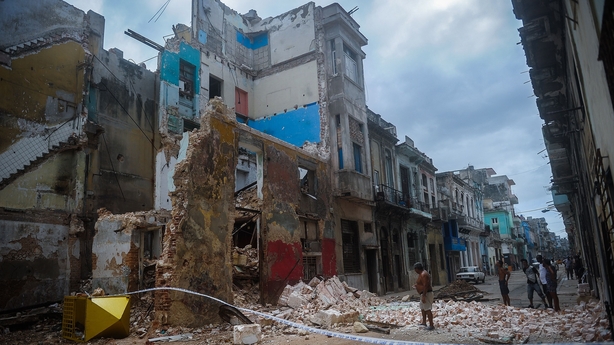 Irma was a Category 5 storm, the highest ranking possible, when it crashed into Cuba yesterday morning.
It gradually weakened to Category 3 as it bumped along the island's northern coastline, flooding streets and sending waves crashing over sea walls.
However it was expected to gain strength over w arm waters as it headed toward Florida, the NHC said.
Irma was forecast to dump up to 50cm of rain over Florida and southeast Georgia through tomorrow, less than the 127cm Hurricane Harvey dropped on parts of Texas and Louisiana two weeks ago, killing at least 60 people and causing an estimated $180bn in property damage.
Source:
Google News