Couple, two sons killed in Wexford crash


An investigation is under way into a fatal road crash in Co Wexford that claimed the lives of four members of the same family.
A couple in their 70s, and their two sons aged in their 40s, died when their car was in collision with a articulated lorry on the main New Ross to Wexford road at around 6.30pm yesterday.
The Irish family, who had been living in Illinois in the United States for a number of years, are believed to have returned to attend the funeral of a relative who died at the weekend.
All four were pronounced dead at the scene.
They were in a car they had rented earlier in the day at Shannon Airport.
The driver of the lorry and his passenger were not injured, but were treated for shock at the scene.
The road remains sealed off for a forensic examination and will remain closed to traffic until this afternoon.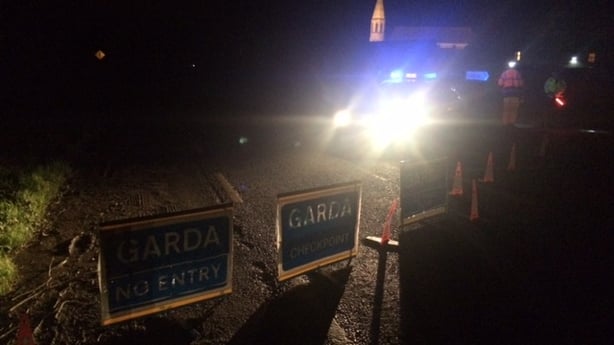 The cause of the crash is not yet known but gardaí said road conditions were good at the time.
They are investigating if the car, which was being driven by one of the sons, attempted to turn round on the N25 near Cushinstown Church between New Ross and Wexford and if they were hit side-on by an articulated lorry travelling from behind.
Gardaí in New Ross are appealing for witnesses to contact them.
Source:
Google News