'Murdered' Russian journalist Arkady Babchenko appears alive at news conference in Ukraine


Russian journalist Arkady Babchenko, who was reportedly shot dead in Ukraine last night, has dramatically reappeared alive in the middle of a media briefing about his own killing.
Last night, local police reported that Mr Babchenko was shot in his apartment building in the Ukrainian capital, Kiev.
They said he was found by his wife after she heard shooting and he died in an ambulance on the way to hospital.
However, it has now emerged that the Ukrainian security services faked Mr Babchenko's death.
The head of Ukraine's security service Vasyl Grytsak told reporters that the faked death was part of a "special operation" to pre-empt a real plot to kill him.
He said it had received information about a Russian plot and managed to prevent it, along with arresting one of the suspects.
An emotional Mr Babchenko, wh o has been a critic of Russian President Vladikir Putin, thanked the Ukrainian security service for saving his life.
"I would like to apologise for what you have all had to go through," Mr Babchenko said to reporters this afternoon.
"I'm sorry, but there was no other way of doing it. Separately, I want to apologise to my wife for the hell that she has been through."
Mr Babchenko has lived in the Ukrainian capital since receiving threats at home for saying he did not mourn the victims of a Russian military plane crash.
His reported murder led to a war of words between Ukraine and Russia and a flurry of condemnations from European capitals and the US.
The Russian Foreign Ministry said it was happy to see that Mr Babchenko was alive, but said Ukraine had used his story as propaganda.
Ukrainian President Petro Poroshenko said he would provide protection to Mr Babchenko and his family after the plot to kill him.
Th e head of the Reporters Without Borders organisation has condemned the Babchenko operation as a "pathetic stunt".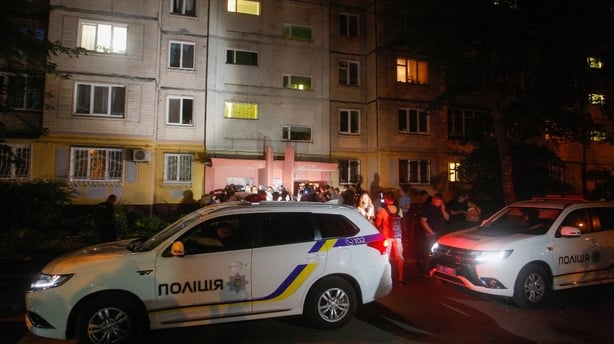 Source:
Google News