Ireland's planning laws cited as 'risk' to government's public sector datacentre plan



pressmaster - stock.adobe.com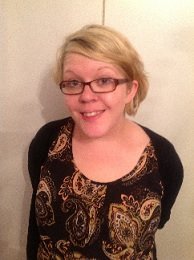 Datacentre Editor Follow:
The Irish government has acknowledged its own planning laws could jeopardise its plans to build a €30m public sector datacentre in County Kildare.

The Office of Public Works (OPW), which manages the government's estate portfolio, issued a tender at the end of July 2018, seeking consultative support from the structural and civil engineerin g community for the project.
As reported by Irish news site, TheJournal.ie, work on the 7,000m2 datacentre is due to start in March 2019, while the tender itself confirms the consultation part of the contract will last for 19 months.
The supporting documents, however, state the datacentre will be subject to planning permission, which is considered a "known risk" to the project's overall completion.
This is thought to be on the back of the problems Apple faced during its two-year abortive bid to secure planning permission to proceed with its plans to build a datacentre in Athenry, County Galway, as well as the delays cloud giant Amazon has faced with its plans to build a hyper-scale server farm in Dublin.
Despite the problems Apple and Amazon have faced, a report by Host in Ireland, published in July 2018, suggests Ireland remains a top location for datacentres, with more than a €1bn of new server farm investments announced durin g the three months to June 2018.
The country's temperate climate, relatively cheap property prices, congenial tax regime and its collection of subsea cable landing sites are often cited as reasons why operators are increasingly favouring Ireland to site their datacentres.
So much so, the Host In Ireland report suggests inward investment to the country, brought about by the construction of datacentres, will hit €9.3bn by 2021.
The government has also outlined its commitment to reforming the country's planning laws, to make them more sympathetic to the plight of datacentre operators by making the act of securing permission for the builds easier and more straightforward.
In June 2018, this work saw the Irish government set out plans to reclassify datacentres that meet the size criteria as "strategic infrastructure developments" so their planning applications can be fast-tracked, and confirm a review of the time it takes to reach judgements in p lanning disputes.
Read more about Irish datacentres
Since Apple and Amazon's datacentre plans were tripped up by the Irish planning system, the government has outlined its commitment to easing the path to construction for other operators.
Ireland has emerged as an accommodating host to many of the global hyperscale community's major players in recent years, with the likes of Amazon, Facebook, Google and Microsoft collectively investing billions of pounds in building datacentres on the island.
Read more on Datacentre capacity planning
Infinity SDC sells Here East Olympic Park datacentre to fund development of Romford facility

Virtus Data Centres plots further expansion of Slough colocation site

Goonhilly Earth Station sets out plans to open green colocation datacentre in 201 8

Google courts Hollywood creative community with Los Angeles cloud datacentre region
Load More View All
Infinity SDC sells Here East Olympic Park datacentre to fund development of Romford facility

Virtus Data Centres plots further expansion of Slough colocation site

Goonhilly Earth Station sets out plans to open green colocation datacentre in 2018

Google courts Hollywood creative community with Los Angeles cloud datacentre region
Load More View All News
Storage 101: The IoT's impact on storage

How clou d, IoT and mobile devices are driving demand for edge datacentres

On-premise IT still the only way to run certain tasks

Interview: British Medical Journal's CDO talks datacentres, DevOps and desktops
Load More View All In Depth
With big data comes big responsibility

Cryptocurrency and colocation: Breaking down the Bitcoin mining barriers

Singapore cements position as regional datacentre powerhouse

Google Reviews blows datacentre industry's best kept secrets
Load More View All Blog Post
Life on the edge: The benefits of using micro datacentres

Why Europe is wrong to kill Safe Harbour
View All Opinion Source:
Google News Ireland
|
Netizen 24 Ireland