Northern Ireland and the 'brain drain'

Northern Ireland Northern Ireland Northern Ireland and the 'brain drain'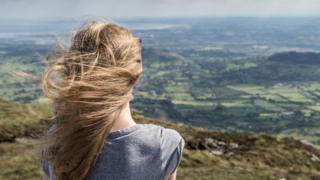 It used to be known as the "brain drain".
The phenomenon during the Troubles whereby Northern Ireland's brightest and best students would leave to study elsewhere and never return.
Now, with mo re than 600 days without a government and Brexit fast approaching, are students who study elsewhere in the UK and the Republic of Ireland less likely to settle back in Northern Ireland?
I travelled to Liverpool to ask students from home for their views on the political stalemate.
Katherine Parke, from Londonderry, has been in Liverpool since 2012.
"I came here to get out of my comfort zone and to broaden the horizons a bit," she said.
'Stuck in the past'
A politics student, who is currently completing a master's degree, would the ongoing failure of Stormont influence where she settles in the future?
"It would be the opposite," she said.
"It would have a sort of a galvanising effect. I've come here and had all these opportunities."
That's not how Lucy Buller sees it.
Originally from Holywood in County Down, she is in her first year studying Geography.
"I just feel Northern Ireland is stuck in the past and stuck in such an old traditional way and we can't move out of that," she said.
"We can't think about the future because we're so stuck in the past."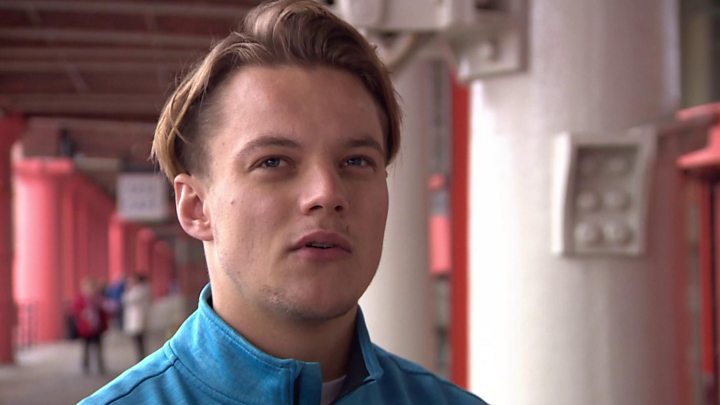 'Lack of opportunities'
For other students, the lack of an executive to push forward an economic programme was the biggest issue.
Asa Mallon, from Lis burn, feels that's where the shame should be felt by politicians.
"If they're not looking after us and creating jobs for us then that's the real tragedy," he said.
Jacob Hussein was born in Birmingham, but moved to the Shankill area of Belfast with his mum and dad at the age of two.
His dad is Pakistani and his mum considers herself to be British Asian: "I'm the son of a first-generation migrant and my dad came to Belfast for the opportunities and now as a young person I'm leaving because of the lack of opportunities."
'Progressive place'
Prof Peter Shirlow is from Lisburn and lectured at Queen's Univer sity for years. He's now heading up the Centre for Irish Studies at Liverpool University.
He attended the same university in the 1980s.
"Back then students came here to study to take those skills and talents back home, but I now get the impression that's not the case," he said.
"They come here, they feel more comfortable here, they sense that this is a very progressive place and that it's a place you'd get a higher paid job and the availability of work as well.
"I get a sense now that the people who come here are very rooted and they sense this is the place they want to be."
Prof Shirlow feels the last 10 years in particular in Northern Ireland will influence today's undergraduates in Liverpool.
"This a comfortable place to live," he said.
"We don't have the legacy of the conflict, we don't have the proxy war about victims, no suspended parliament, no questions about RHI and that is one thing you do get with young people - they're fed up with the constant reference to the past."
Over in the department of electrical engineering and electronics, Belfast native Prof Alan Marshall believes students in Liverpool are much better placed for job opportunities.
"The range of opportunities for ICT-type students is much wider and broader than Northern Ireland from the automotive industry, to the aerospace industry, the defence industry, the security industry, the opportunities are much, much wider," he said.
The verdict from the students is clear - ult imately it's the economic climate, rather than the political one, which will influence their decision on where to call home.
For the full story, watch BBC Newsline on Wednesday 9 October at 18:30 BST.
Top Stories
'Extremely dangerous' storm nears Florida
More than 370,000 people have been ordered to evacuate as Hurricane Michael approaches.
10 October 2018
Haley: 'Jared Kushner is such a hidden genius'
9 October 2018
'Monstrous' Hurricane Michael strengthens
10 October 2018
Features
The young Americans bucking the divorce trend
Video
Haley: 'Jared Kushner is such a hidden genius'
A history of Taylor Swift v Kanye West
Video
Capturing the neon relics of the American West
Video
Coping with our daughter's new face
'Trending because of mum's ridiculous tweet'
How Nikki Haley shook up the UN
How two film-makers tackled the same tragedy
Vi deo
Tsunami survivors fear the future... and the dark
Elsewhere on the BBC
Football phrases
15 sayings from around the world
Full article Football phrases Why you can trust BBC News
BBC News Services
On your mobile
On your connected tv
Get news alerts
Contact BBC News
Source:
Google News Ireland
|
N etizen 24 Ireland